We wanted a better way to take notes, so we made it! We're a group of college students at Northwestern who like to get stuff done. Our goal is to use Unruled to empower visual thinkers to achieve their best selves. We've made a ton of progress in the past year but we're not done yet!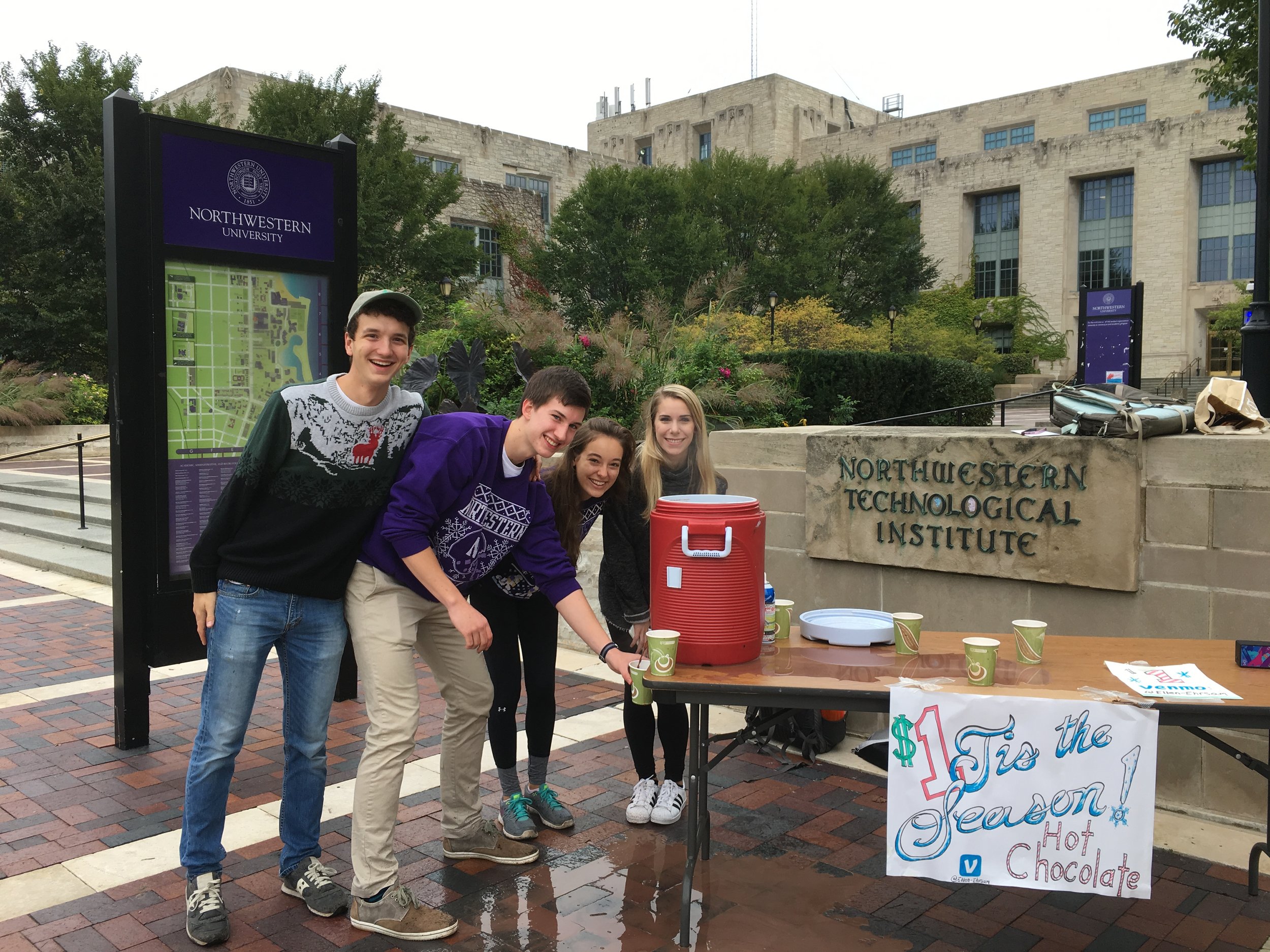 October 2016 - Coming together.
We started in the class ENTREP 225, Principles of Entrepreneurship. Our first entrepreneurial venture: Christmas in October.
December 2016 - Prototype #1.
The first iteration of our product, made with blood, sweat, and tears. We found some chipboard and Jacob laser engraved a logo onto the cover and made a sleeve to display our mission. Bennett hand-counted sets of 100 sheets of printer paper to be bound into notebooks.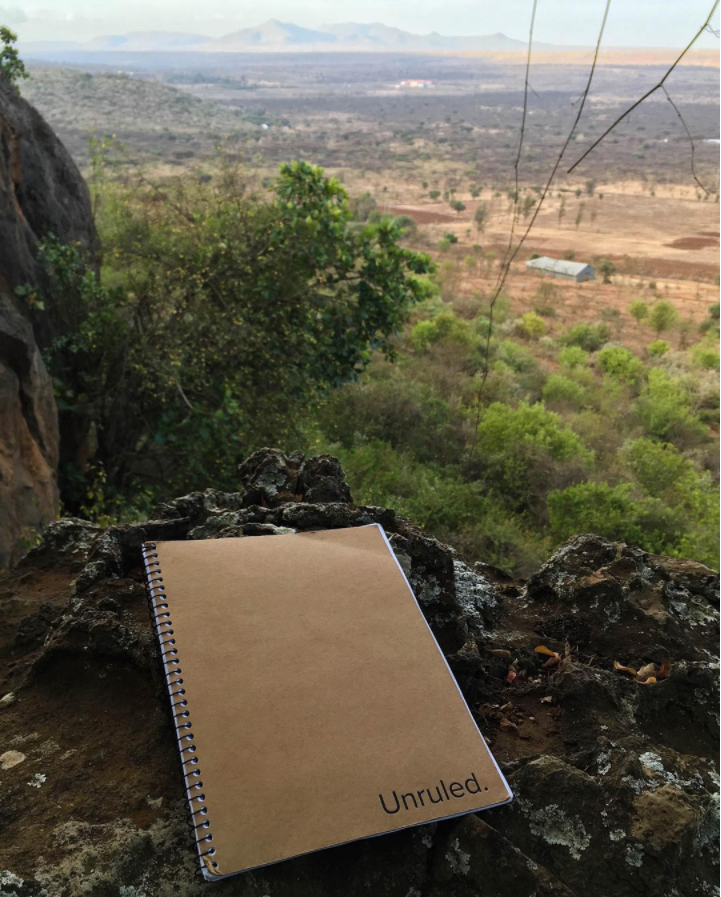 December 2016 - Prototype #2.
Our first "real" prototype came from a manufacturer in China. It was great to receive a sample of something we designed! The product was pretty close to what we wanted but the lead time, language barrier, and overseas shipping didn't align with our vision or mission so we continued to search for US-based manufacturing.
Here's the prototype when it traveled to Kenya with Jacob!
January 2017 - Garage residency.
When we got back from winter break, we gained access to residency in The Garage, Northwestern's incubator for innovation and entrepreneurship. This is when we really got to work.
Check out our first interview here!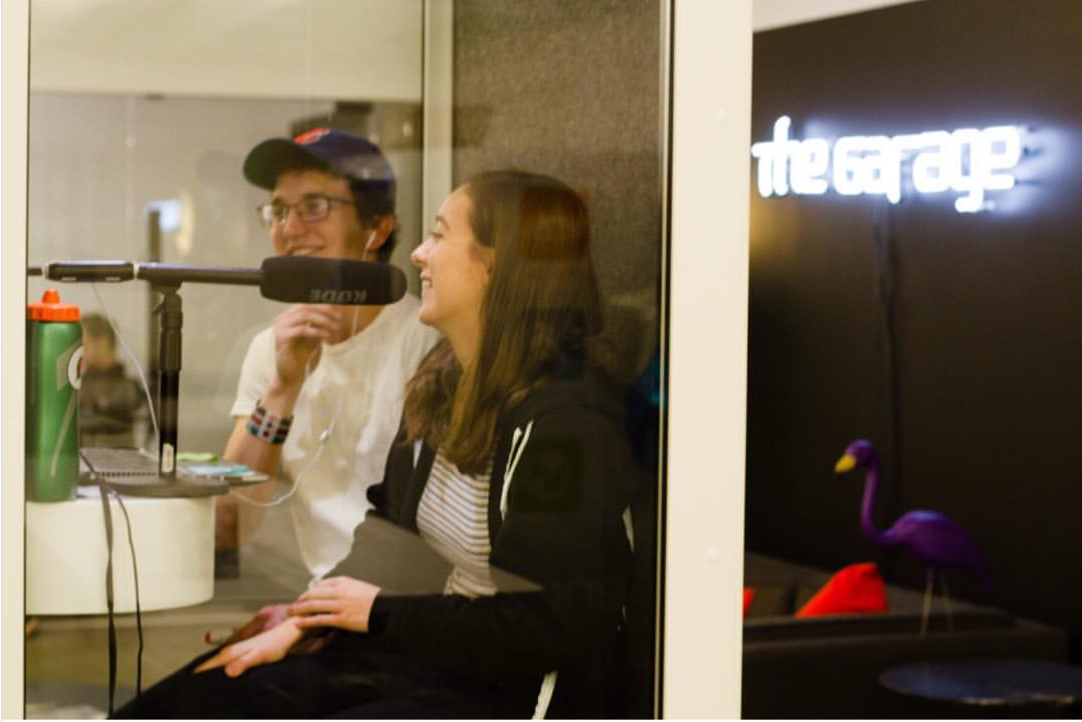 February 2017 - Kickstarter development.
Our first project in The Garage: developing a Kickstarter campaign to launch our product! We hacked it all together ourselves; here's Ellen recording the audio for our video.
February 2017 - Prototype #3.
We finally got what we wanted, a US-based manufacturer who could produce a notebook with the specs we wanted: sustainable materials, perforations, spiral binding, and of course no lines.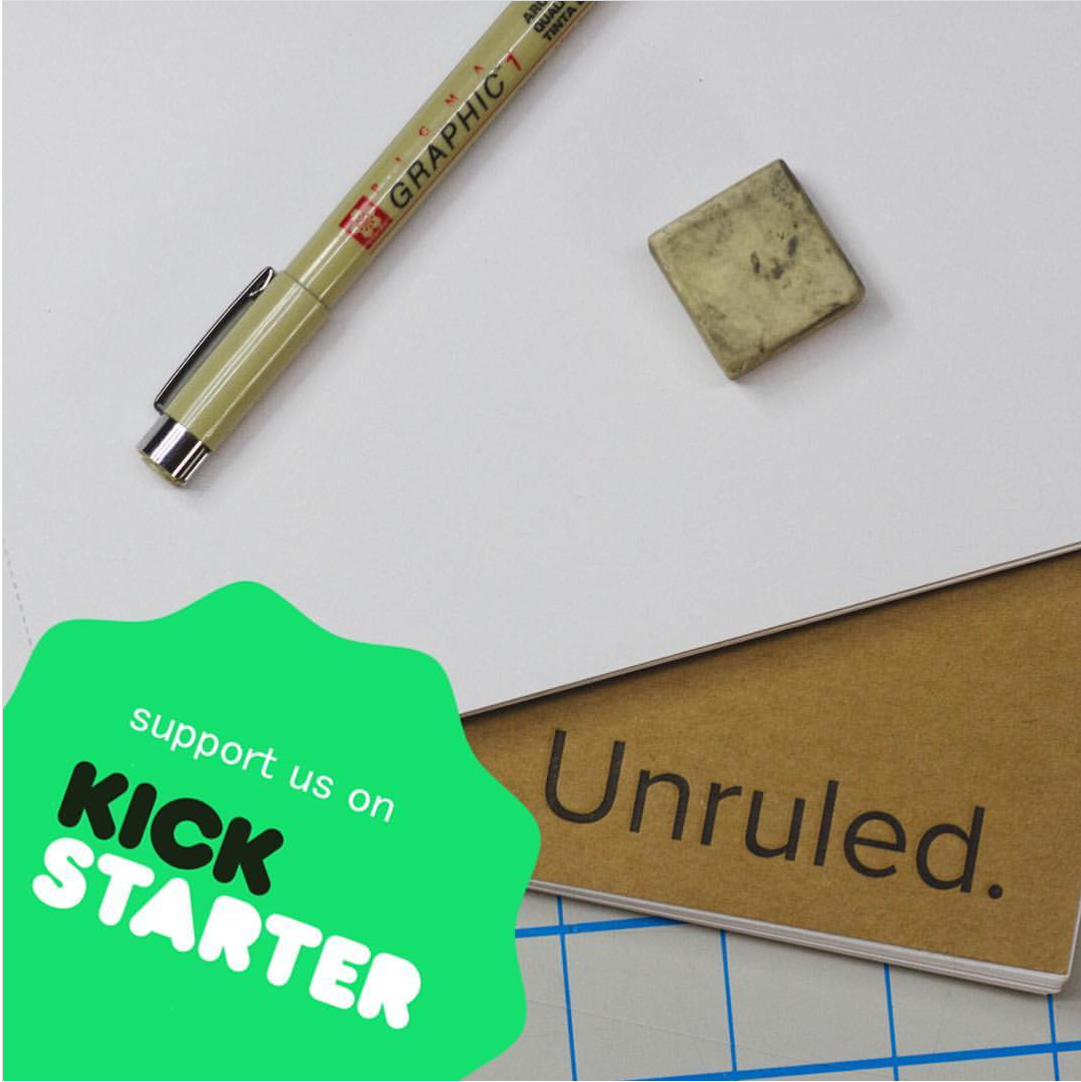 March 2017 - Kickstarter success!
We launched our Kickstarter with a goal of $6,000. After a month of spreading the word and campaigning for backers, we ended our campaign with $6,404 in support! Next step, fulfill the orders from our 95 backers.
April 2017 - Notebooks arrive!
We were so excited when our order of 600 notebooks came in that we didn't mind carting them a mile across campus to get them to The Garage. We finally had our products!
May 2017 - Packing and shipping.
We learned what it's like to fulfill hundreds of orders by hand. Our hands have now toughened to be immune to paper cuts.
June 2017 - Wildfire!
Summer 2017 was spent in Wildfire, The Garage's summer accelerator. We worked alongside 11 other student startups in weekly workshops, pitch prep, and 40+ hour work weeks.
Our team spotlight is here.
And a shoutout to the other Wildfire teams!
September 2017 - Retail.
Over the summer we learned to become salesmen. Of the 30+ retailers we talked to, we were able to get into three locations around Evanston, including the campus-favorite BrewBike Shop.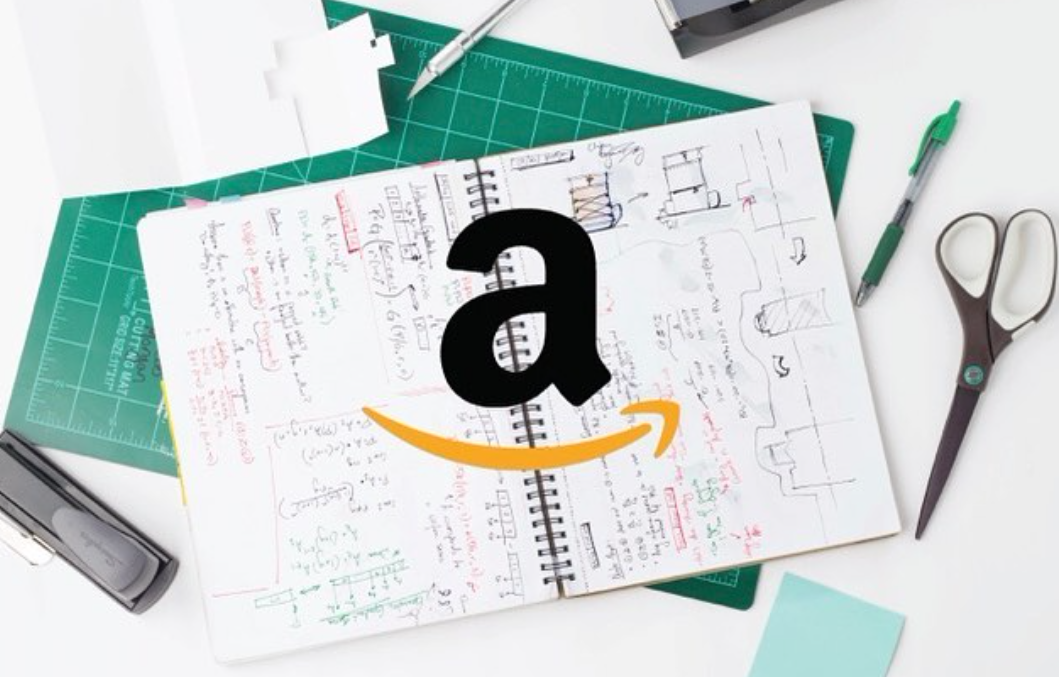 October 2017 - Unruled on Prime.
Packaging and shipping every notebook by hand got old quick. We asked ourselves, "where are our customers shopping?" And Amazon Prime was the answer.